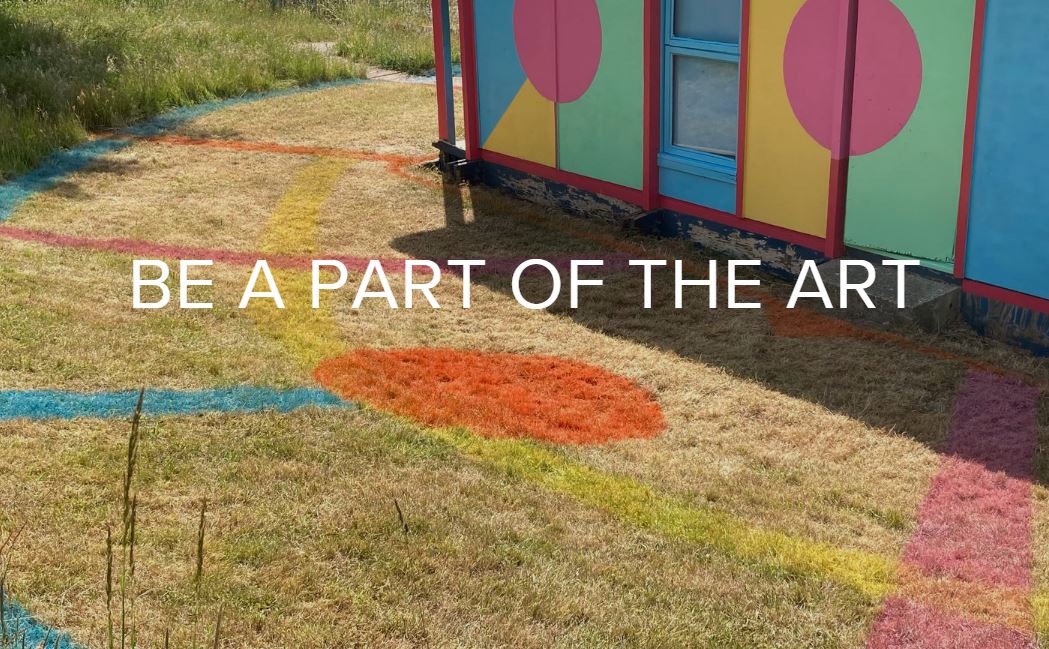 Dates: 15 September 2023 - 30 April 2024
Location: Thorndon Country Park (South), Warley, Brentwood CM13 3RZ
Price: Free
From mid-September, artists Walter and Zoniel present an ambitious public art project across Essex green spaces.
Proudly supported by the Arts and Cultural Fund, 'Modern Mythologies' is set to encapsulate the spirit of Essex through a poetic tapestry painted across its scenic grassy expanses.
Walter & Zoniel invited residents of Essex to submit their cherished memories, personal tales, and deep-rooted connections to help form the poetic tapestry. Drawing inspiration from the stories and sentiments, this multi-site land artwork seeks to intertwine the lives, experiences, and dreams of those who call Essex home, a place of work, or who cherish a profound connection with it.
Join the trail across our county to experience this unique poem for Essex.